Electronics manufacturing using surface-mount technology (SMT) simply means that electronic components are assembled with automated machines that place components on the surface of a board (printed circuit board aka PCB). In contrast to conventional through-hole technology (THT).
SMT component assembly is separated into six processes: material inspection and preparation, stencil preparation, solder paste printing, SMT placement, reflow soldering, and inspection.
1. Material Inspection and preparation
During this step, U Choice performs a quality check on PCBs and electronic components to ensure a smooth assembly process.
2. Stencil preparation
A stencil is necessary for PCB SMT assembly because it allows us to perform solder paste printing at a fixed position; therefore, the stencil is prepared for the placement of solder pads.
3. Solder paste printing
Solder paste is a mixture of tin and flux and at UChoice we store it in a special place. Before we start the procedure, the solder paste will be warmed up to room temperature and stirred. After the printing process, we measure the thickness of the solder paste.
4. SMT placement
At choice, there are two automated machines that we use for picking and placing the PCB. 
5. Reflow soldering
After the component placement, the PCBs go through the reflow soldering oven. The heating is done in various stages and each stage is set to a specific heating zone.  The heating stages are preheating, soaking, reflowing, and cooling.
6. Inspection
At the end of the soldering process, we perform inspections for any defects that occur during the assembly process. If defects are to be found, they will be repaired or reworked depending on the condition. We use various machines to perform inspections such as AOI and X-rays.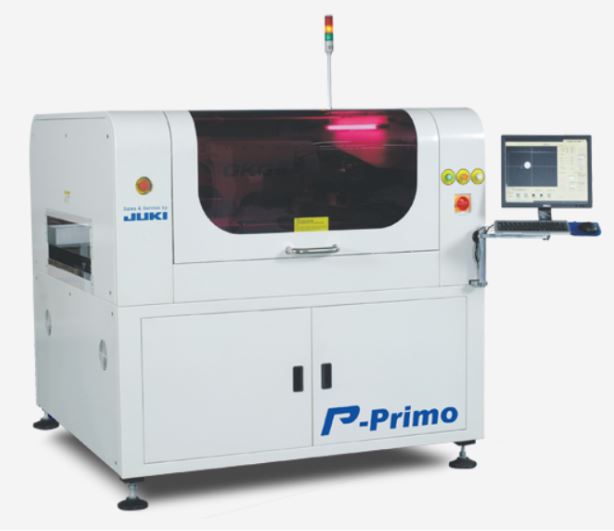 Machine: Juki P-Primo Large Platform SMT Screen Printer
Machine Alignment Capability: 2Cmk @ +/- 12.5 microns 4 Sigma
Process Alignment Capability: 2Cpk @ ±25 microns 4 sigma
Core Cycle Time (excluding printing & cleaning time): < 12 secs
Product Changeover Time: < 5 mins
New Product Set-up Time: < 10 mins
Stencil Frame Sizes (L × W):  Adjustable, 737 mm × 737 mm to 1100 mm × 850 mm
Print Gap (snap-off): 0-20 mm
Printing table Adjustment Range: X: ± 10 mm, Y: ± 10 mm/ θ: ± 2°
Print Speed: 5 ~ 150 mm/s
Squeegee Pressure: 0.5 ~ 10 kg (program control)
Squeegee Type: Std.: Metal, Option Rubber
Squeegee Angle: Std.: 60°, Option 45°, 50°, 55°
Cleaning System: Auto wet, dry, vacuum
Machine: Samsung SM482 SMD Chip mounter 
Achieves a high-speed part placement speed of 27,00 CPH
Placement accuracy correction system
Electrically driven SM feeder
SM smart feeder
Component monitoring before/after placement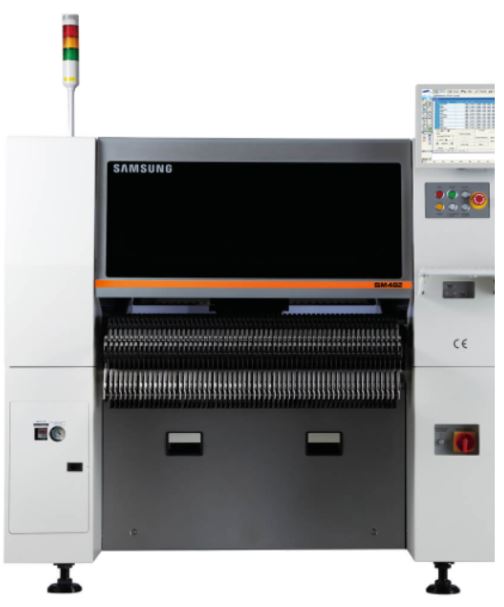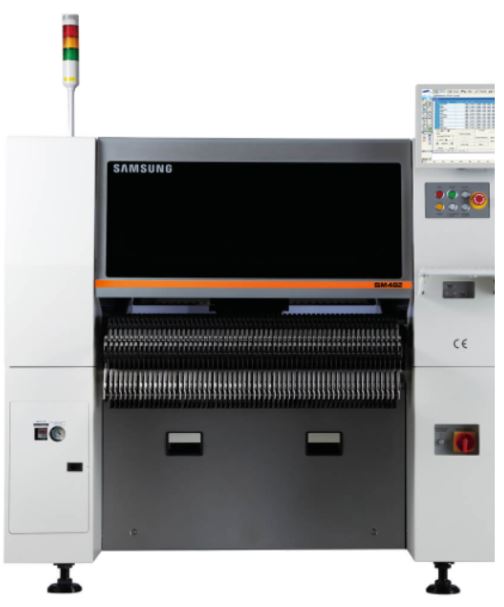 Machine: Samsung SM482 SMD Chip mounter 
Achieves a high-speed part placement speed of 27,00 CPH
Placement accuracy correction system
Electrically driven SM feeder
SM smart feeder
Component monitoring before/after placement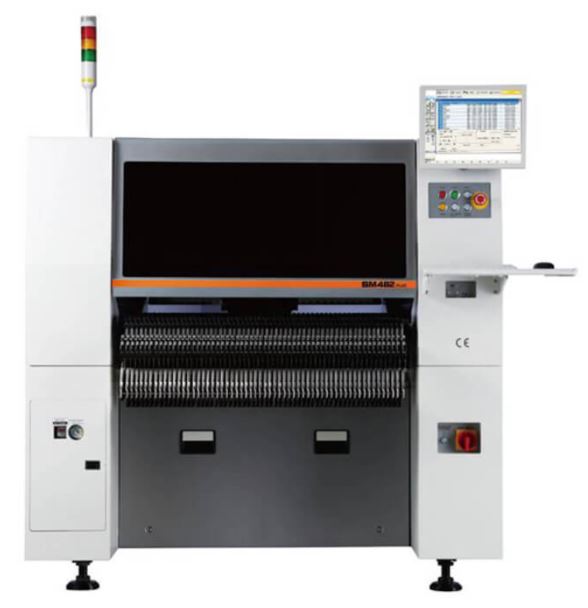 Machine: Hanwha SM482 Plus
Advanced high-speed flexible mounter
High speed, high precision, and electrically driven feeder
New vacuum system and optimized pickup/placement motion
Machine: TSM reflow oven, TRN series
Ultra energy saving
Lowest N2 consumption and even ppm level control for all zones
Temperature interference prevention between zones system
Real-time me O2 ppm profile monitoring
Real-time temperature Profile Monitoring System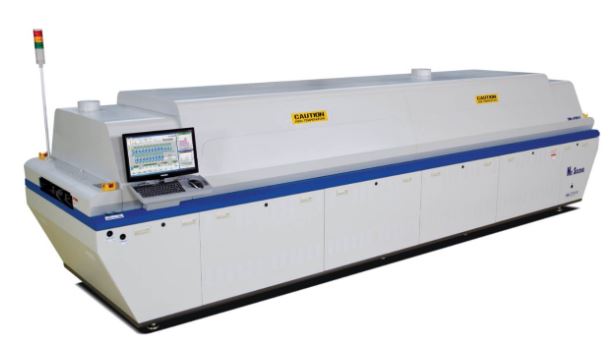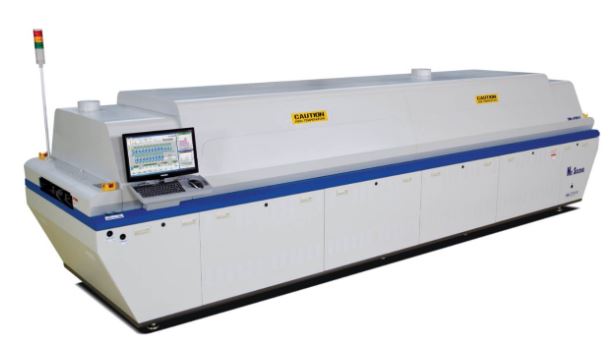 Machine: TSM reflow oven, TRN series
Ultra energy saving
Lowest N2 consumption and even ppm level control for all zones
Temperature interference prevention between zones system
Real-time me O2 ppm profile monitoring
Real-time temperature Profile Monitoring System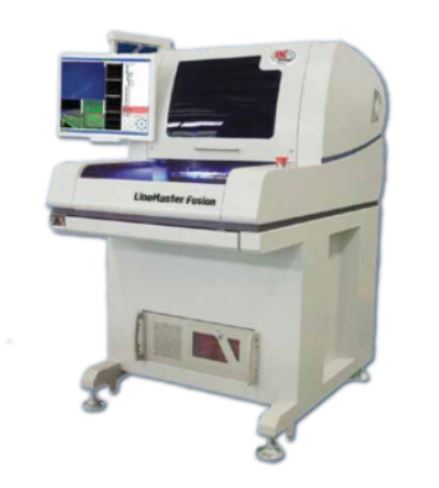 Machine: ASC International Line Master Fusion DMi
Absence/presence, polarity, OCV, solder with bridging, etc.
Easy to program using component placement library/CAD
Intuitive program optimization for low false calls
Customized SPC reports
Machine: Glen Brook Tech Jewel Box 70T X-Ray Inspection
Patented XRTV X-ray camera with crystal-X imaging 
10-micron MicroTechTM x-ray source
Five-axis positioner
Resolution of 100-line pairs/mm
Flexible 360-degree rotation and 45-degree tilt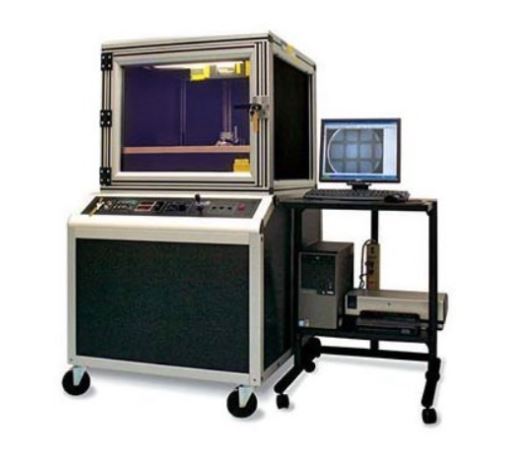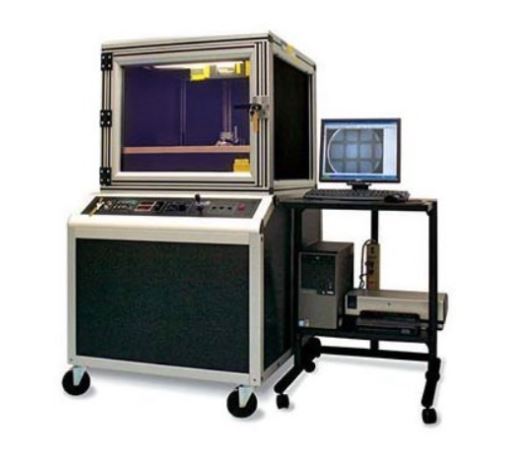 Machine: Glen Brook Tech Jewel Box 70T X-Ray Inspection
Patented XRTV X-ray camera with crystal-X imaging 
10-micron MicroTechTM x-ray source
Five-axis positioner
Resolution of 100-line pairs/mm
Flexible 360-degree rotation and 45-degree tilt